COMPANY PROFILE
Our company is engaged in the production of different paper grades for the sustainable packaging industry.
Our state of the art production line has an annual production capacity of 120.000 tons of paper with high gramage/resistance ratio, fully complying with the most stringent industry standards.
We fully comply with the environmental regulations maximizing the utilization of recycled fibers and virgin fiber as raw material. Besides a substantial part of the energy used in our production process is generated with biomass, a renewable resource.
We are part of Coipsa Group, a 40 year old Chilean conglomerate composed by seven integrated subsidiaries undertaking energy generation from waste collection as well as packaging paper production using forestry residuals as its main raw material. On the other hand, Coipsa has developed during last years an ample expertise on robotic automation technologies which have been implemented at our customer's end of line production processes with great success.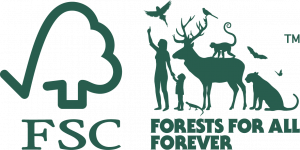 FSC-C172076
We adhere to the principles and criteria of FSC® (FSC-C172076) ensuring a sustainable forest management. For this reason we use material from certified forests, recycling and other controlled sources.
We invite you to be part of our team
Please send your resumee to